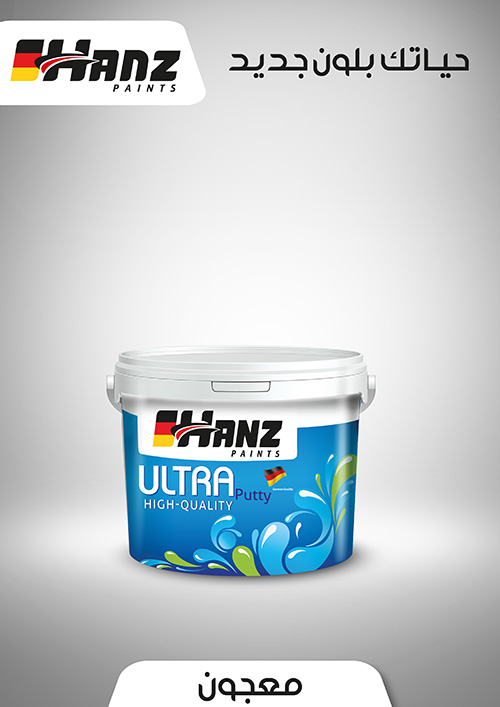 Description & Uses:
High quality water base acrylic putty, ready for use.
Used for interior and exterior surfaces,
Characterized by excellent whiteness, Smoothness, high coverage in addition to ease of application and sanding.
The best solution for surface preparation and surface smoothness before painting.
Water bas product, environmentally friend.
Technical properties:
Color: white
Density: 1.81 ± 0.02
Viscosity: 250,000 – 300,000 CP
Solid content by volume: 54 ± 2
Drying time: initial drying 20 – 30 min
Recoat 3 – 4 hrs.
Direction for use:
Surface must be clean and free form oil, grease and dust.
The surface to be painted must be cohesive and free from disinfection or peeling.
To get the best results, make one coat from HANZ SEALER W to increase the adhesion.
Applied it by putty knife without dilution.
Leave the surface for 2 – 3 hours before recoating.
In case of doing a thick layer more than 5 ml, leave it for 24 hr. for complete drying.
Make a soft sanding for putty surface before applying the next layers.
It is better to apply one coat form HANZ Sealer on the putty surface to decrease consumption rate of the paint layers.
Application tools:
Putty knife
Spreading rate: 0.5 -1 M2/Kg
Storage: 18 Month in the original pack with the suitable storage condition.
Please refer to the Material safety data sheet.