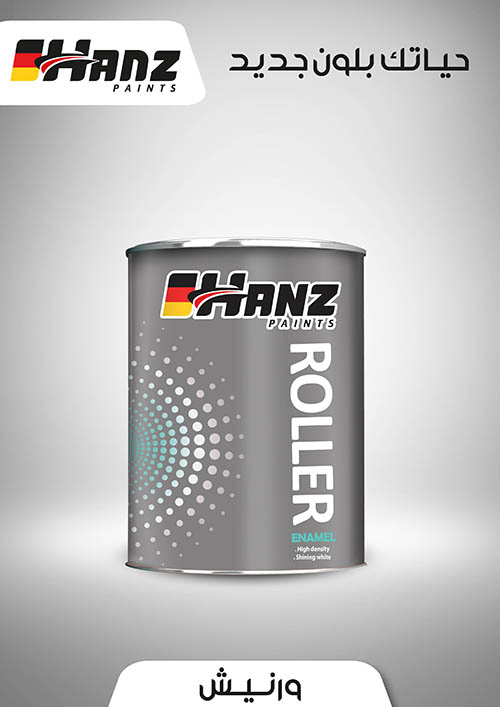 Description & Uses:
High quality matt enamel paint based on alkyd resin, with special paint additives.
Used as under coat and finish coat for interior and exterior surfaces.
High coverage, high scratch resistance and wash ability.
Can be applied on cement, concrete, metal and wood surfaces after suitable preparation.
Suitable for making alkyd putty after mixing with Zinc oxide.
Conforming to Egyptian standard specification 1757.
Environmentally friend – lead free.
Technical properties:
Final shape: Matt - Smooth
Color: white – Available in 8 ready colors
Density: 1.6 ±.02
Viscosity: 130 – 135 KU
Solid content by volume: 53 ± 2 (for white)
Drying time: initial drying 30 – 60 min.
Recoat 3 – 4 hrs.
complete drying 12 - 14 hrs.
Direction for use:
Surface must be clean and free form oil, grease and dust.
The surface to be painted must be cohesive and free from disinfection or peeling.
In case of applying Roller on metal surfaces, you must apply a suitable primer.
Dilute with mineral turpentine by 10 – 20 % depending on the application tool.
Leave the surface for 3 - 4 hours before recoating.
Application tools:
Brush – Roller – Spray gun.
Spreading rate: 14-16 M2 /Liter
Storage:
18 Month in the original pack with the suitable storage condition.
Please refer to the Material safety data sheet.