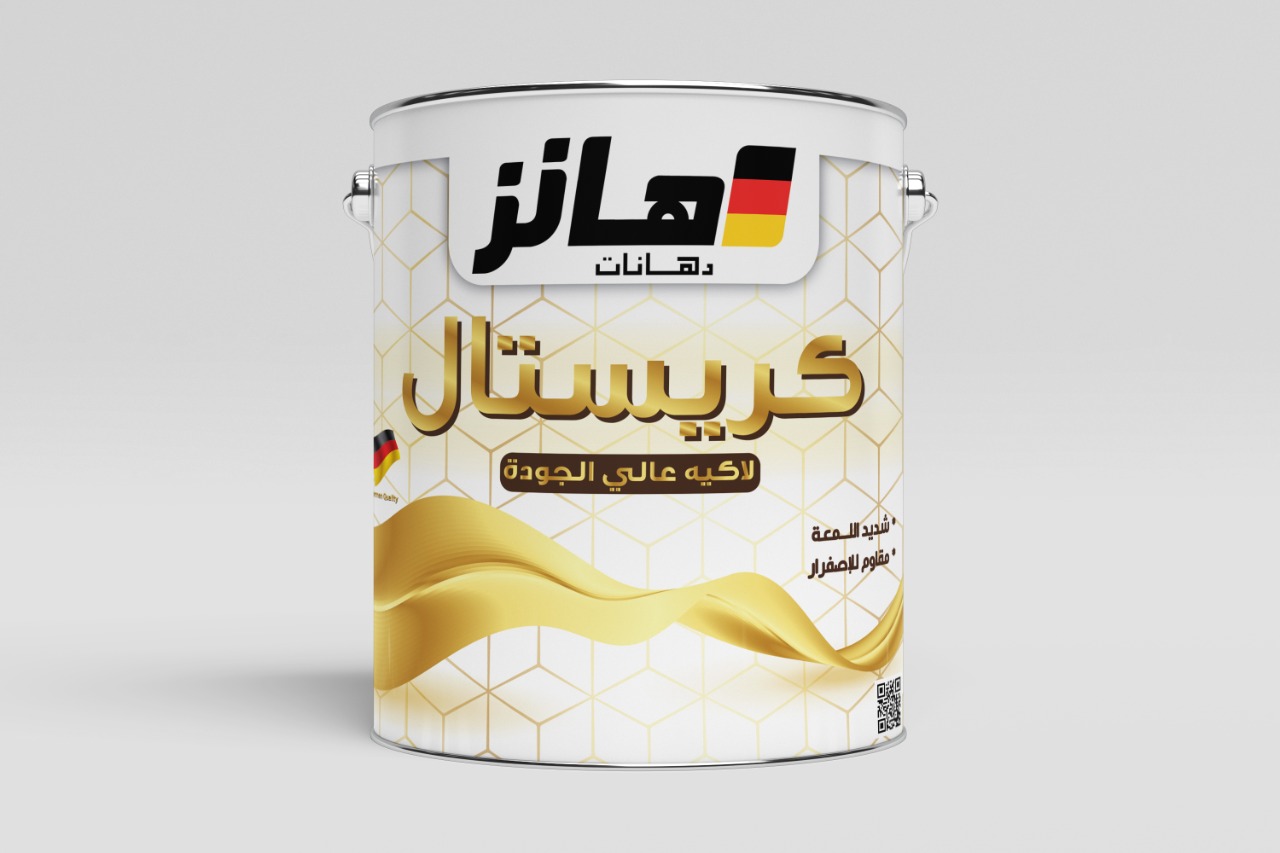 Crystal is a high- quality gloss enamel paint yellow resistant based on modified alkyd resins formulated to provide an excellent smooth finish.
Features: Yellow resistant - lead free - High gloss enamel - brilliant snow white color
Recommended Use: Recommended for exterior and interior use on all new or old surfaces such as wood cement and steel .it can be used for all substrates that require excellent durability whith an attractive finish.
Dilution: 10%white using brush or roller - 15%white using spray gun
Drying Time: at 25°c & 50% R.H.(relative Humidity)
Initial Drying time: 3 Hours - Re-coating time :16 Hours
Final dry: 24 Hours - Coverage: 15- 17 M/L depending on surface condition .